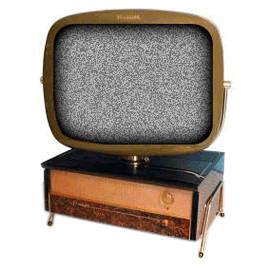 Are you like me? Overwhelmed with all the options there are of what to watch everyday? Lots of options are good but sometimes I just feel like I am missing one of those really great shows. But for now I though I would tell you guys about some of the shows I am enjoying right now.
1) Castle- A crime solving, humorous show that always has a twist that you aren't expecting.
2) Celebrity Apprentice- Even though it is two hours, it just gets you hooked!
3) Off the Map- It is a doctor show, but it takes place on an island and has unique diseases and problems in the hospital.
4) American Idol- Finally a season where it seems pretty much everyone single person is talented and Steven Tyler and Jennifer Lopez brought the show alive.
5) Survivor- I have been a long time Survivor fan and I am really enjoying this season where they have introduced Redemption Island (so someone could possibly come back into the game)
6) The Amazing Race- I have traveled a lot and this show is just very enjoyable to watch.
7) The Big Bang Theory- I have just started watching this show, but everyone needs to at least try it, its hilarious!
8) The Next Great Restaurant- Just discovered this on demand, they are basically trying to find the next casual-dining restaurant (like Chipotle).
Now for a show that I watch every single day and am in love with:
9) The Ellen Show- Hosted by Ellen Degeneres, so much fun to watch and really brightens my day.
Hope this helped you guys to find some new shows to check out, thanks for reading! Now I have a question for you:
What are some of your favorite shows?